I want to speak to you for a second from my heart.
This is a little personal, in fact I am taking a bit of a risk by telling you this.
I'm a regular person, not a guru, and not any kind of an expert. I would call myself more of an IM student than an IM teacher.
In fact, these are my results from my efforts on JVZoo yesterday and today…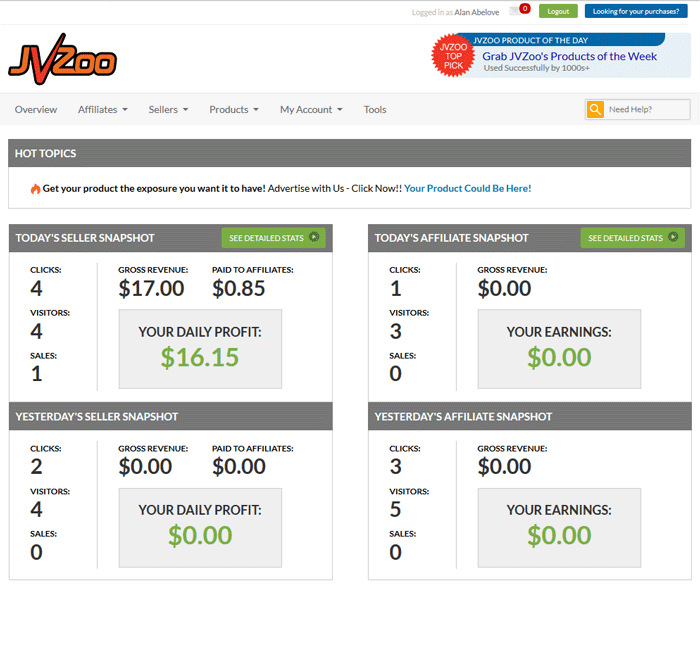 The gurus would say about that: #1) I am a failure, #2) It must be that I am depressed, and #3) I definitely need what they offer to sell.
But that is not accurate.
I launched my first product back in March of this year. It didn't do soooo well, but I was happy. I had the support of (only) around 10 affiliates, mostly from John Thornhill's group. At launch we sold around 100-110 units.
You can see here that until now it sold like around 160-170 units, generating over $3000 in revenue.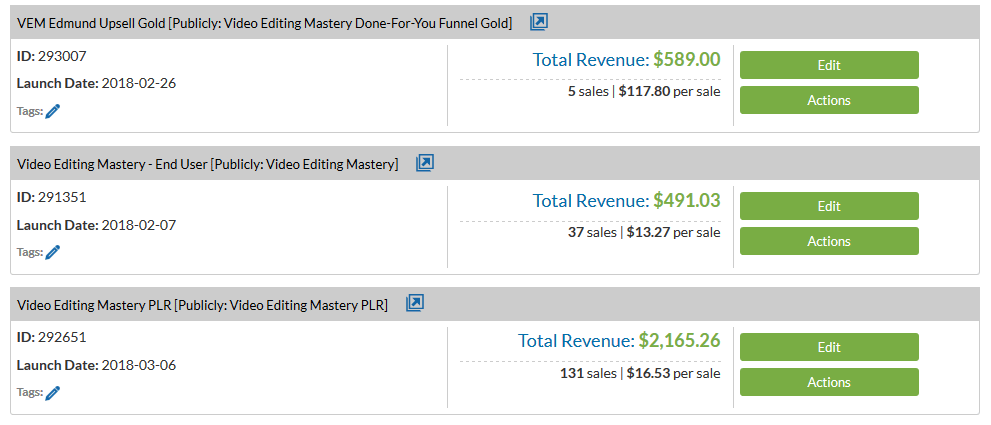 Now, that's not a lot, and the gurus would probably be laughing at me, but for someone like me who until then hasn't earned much of anything online, even though I have been trying for years, for me this is a major advancement.
Now, there's a second point: Since my launch all of a sudden doors opened for me, and I am making connections, and it is helping me to sell as an affiliate as well. Here, take a look at this: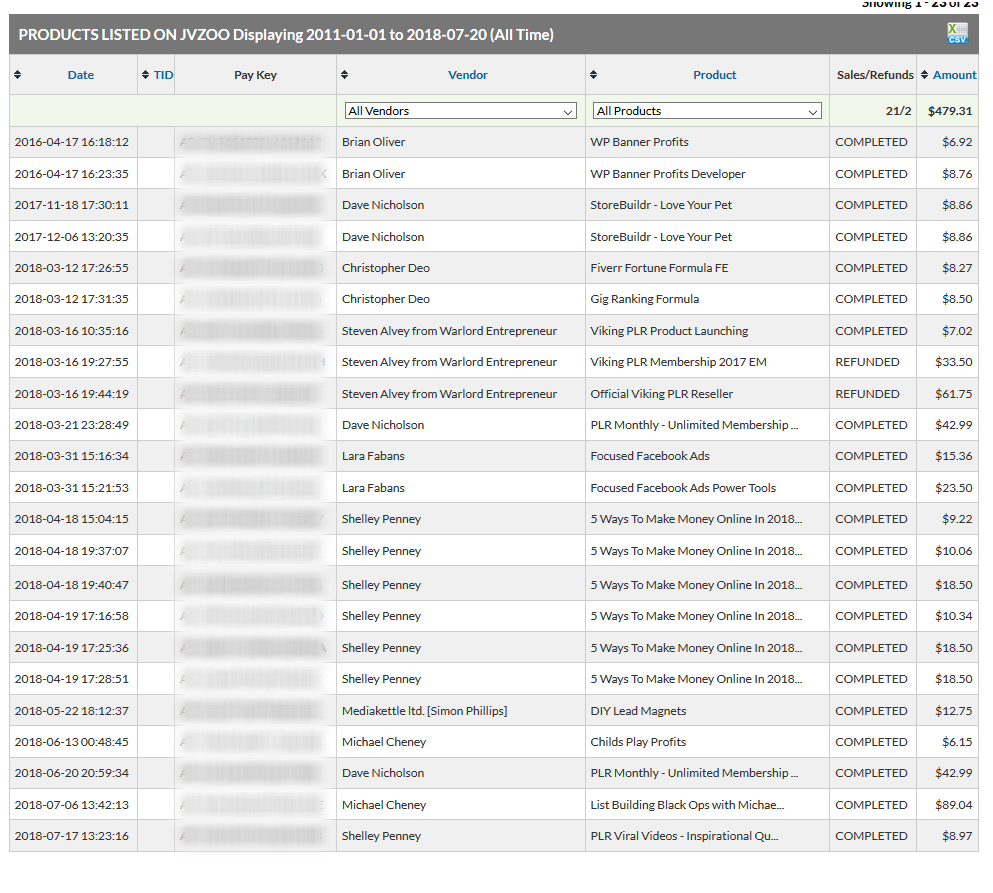 Not so great. Like 15 sales in 4 months. But note that I have been trying to sell other people stuff since at least as early as 2016, and whereas in 2016 I made one sale, and in 2017 I made another sale, all of a sudden things are starting to flow.
What happened? I'm going to be untactfully blunt – I owe this all to the fact that I took a course in Product Creation, through which I produced a modest product, and now my online real estate jumped to the sky.
I can sell my product, I can talk about it, it is my expertise, my baby. I can sell for what I want, I can discount it, I can gain other affiliates (and affiliate traffic) by offering it to them to sell at a discount. I can build the product into different forms, (which I am about to do, btw, in a big way).
True, you can say that this is all the same as with PLR. But it's different. As different as night and day, heaven and earth. I know the guts of the product, the soul of the product. This is a point that I don't want to argue or prove, this is something that you will have to see for yourself.
Anybody who is anybody in Affiliate Marketing, they all have their own product. That's really where it starts.
I recommend the course that I took, John Thornhill's Partnership to Success 2018, very highly. But I recognize that it is not necessarily for everybody. I personally find John Thornhill very nice, and extremely helpful and giving, and a great teacher, but this is something that is dependent on personality whether you'll think that way or not.
And there are also those people who don't want to take action, to work and to build. They still think that you can make money by joining downline builders, and promoting referrals, and abracadabra poof! Money in your Paypal account. Most of the time it doesn't work that way. I tried this avenue for years with no success.
Sorry for the sidetrack. Like I said, this isn't for everyone. But John agreed to record a workshop for a small group of us in order that we can share it with our readers. There is no cost to attend the workshop, not only that, there will be a gift for you when you show up.
Just click the button below, and register for the webinar: